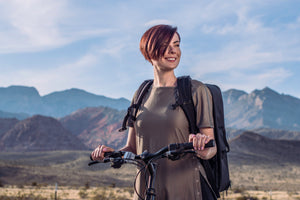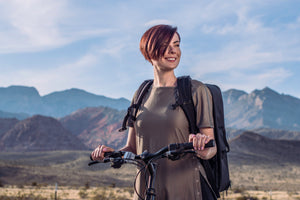 for all of life's adventures
PACK LIGHT & ADVENTURE EASY
There's no need to overpack!
Packing light saves you time, money, energy, and makes traveling all around easier.
That's why we design lightweight and functional reversible clothing that helps travelers focus on the experience instead of the baggage.
well traveled best sellers
VERSATILITY
Wear. Reverse. Repeat.
Simplify packing & dressing for your trip with clothing that is easy to mix & match in multiple combinations.
Collection 02 - City light
Reversible clothing inspired by large U.S. cities such as New York City & San Francisco.
Shop Collection 02
Collection 01 - Desert(ed) Dreams
Reversible clothing inspired by deserts around the world in cities like Phoenix & Cairo.
Shop Collection 01
INSPIRATION
A TRIP AROUND THE WORLD
Read about the Founder & Designer, Ashly's journey around the world and why she decided to start Splice Clothing.
READ MORE
★★★★★

This is, quite possibly, my absolute favorite shirt ever! I purchased it in White/Distressed Grey and I've already worn it several times. The fabric is incredibly soft without looking like loungewear and it's deceptively light

LiAnn
★★★★★

Simply put: it's well made, the material is super soft, and no matter which way you wear it, it's completely flattering.

Lura
★★★★★

I love my Jaisalmer Reversible 4-Way Tunic! I loved mine so much, I bought a second for my mom. We are both travel fanatics. This is a beautiful and versatile top that can be dressed up or dressed down as necessary.

Morgan
★★★★★

I love reversible tops and I love pockets. I own other dual-neckline reversible shirts from other brands. I own other shirts with side-seam pockets from another brand that I really like. So you can trust me when I say that the Sedona 2-Way Tee is better than all of them!

Gail
★★★★★

This sweater is beautiful and so functional. Two looks in one. Both colors are great and goes with everything. Perfect for travel to have two sweaters that are lightweight yet will keep you warm and can be layered. Also not too heavy for warmer weather. Perfect!

Dina
#spliceeverywear in @spliceclothing
Let customers speak for us