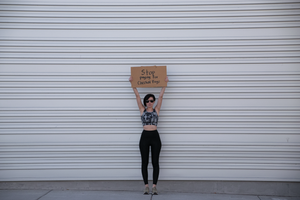 Focus on the experience
instead of the baggage.
pack light = adventure easy
At Splice Reversible Clothing, we believe packing light makes the adventure easy.
That's why we're dedicated to creating the most lightweight, functional, and versatile apparel that earns its space in any adventurous women's travel wardrobe. We do this by designing reversible clothing that is easy to pack, easy to care for, and easy to wear!
Our mission is to help you pack light & adventure easy, so you can focus on the experience instead of the baggage.
With reversible clothing, you can simplify packing & dressing for any trip with practicality and style so you can explore confidently without excess baggage. Spend your trip enjoying your surroundings and making memories, not stressing about your luggage!
What is reversible clothing?
Reversible clothing means you can wear the clothing on both the 'inside' and the 'outside' OR the 'front' and the 'back.' There is more than one way to wear everything. Some items have dual necklines - meaning either side of the neckline can be worn in the front & some items are finished on both the 'inside' and 'outside' of the garment and have different colors on each side.
Every item in the Splice Reversible Clothing collection has two or more styles "spliced" together in one piece that is lightweight and functional for traveling. Not to mention, everything is super easy to mix and match so you can multiply the amount of outfits you can take on your trip without overpacking!
founder & designer
about ashly
Splice Reversible Clothing was founded in 2018 by Las Vegas native and avid world traveler, Ashly Ryan.
In 2017, Ashly quit her job to pursue her dream of traveling the world. That year, she traveled to 22 countries on 5 continents in less than 10 months and her life was forever changed because of it.
One of the most notable changes of all, was her realization that stuffing a backpack with 50 pounds of clothes to travel the world with did NOT make for an easy adventure. She vowed to never overpack for a trip ever again, and the rest of Splice Clothing's story is history.
INSPIRATION
a trip around the world
Read about the Founder & Designer, Ashly's journey around the world and why she decided to start Splice Clothing.
read more