With travel cut off from the world for nearly a year, you can bet the globetrotters in your life are chomping at the bit to get back out there and explore again. But what to gift those travelers for this upcoming holiday season? 
We have a couple of ideas!
The latest and greatest way for any traveler to keep track of where in the world they've been is a 3D map! 
Got a roadtrip fanatic in the family? They need one of these to make their sleep in the backseat count!
If they like to hike, this one is a no-brainer! Keep your traveling loved one on track even when they're off the grid.
Multifunctional is the name of the game when it comes to traveling. And what's better than combining a functional and comfy travel  pillow and a discreet extra carry-on?
Give them something to do on those long flights, layovers, bus and train rides that'll make the time fly.
Help them multiply their travel wardrobe while lightening their bag so they can adventure easy. SPLICE clothing even has giftcards so they can pick exactly what they want!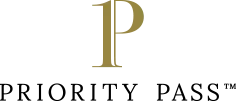 Airport lounge access worldwide?! Say less! If they're a frequent flyer, they are guaranteed to love you forever when you gift a Priority Pass Membership
They need a place to keep track of all their travels and the ones still on the bucket list - an old fashioned physical journal will do just the trick!
****We also offer FREE Gift Wrapping on all orders (excluding Partner Products that we do not stock)!! Only available November 8 - December 6, so get your holiday orders in now!****
Remember to shop small and shop early if possible! It will be a challenging holiday season for many retailers - big and small - so please understand we are all doing everything we can to make sure you have all your gifts in time for the big day(s)!
What are you gifting the travelers in your life this holiday season? Let us know in the comments!
---